A Revolutionary New Device:
Knotless Adjustable Button Technology
Syndesmosis Repair – Adjunct to Fracture Repair
ACL Reconstruction
AC Repair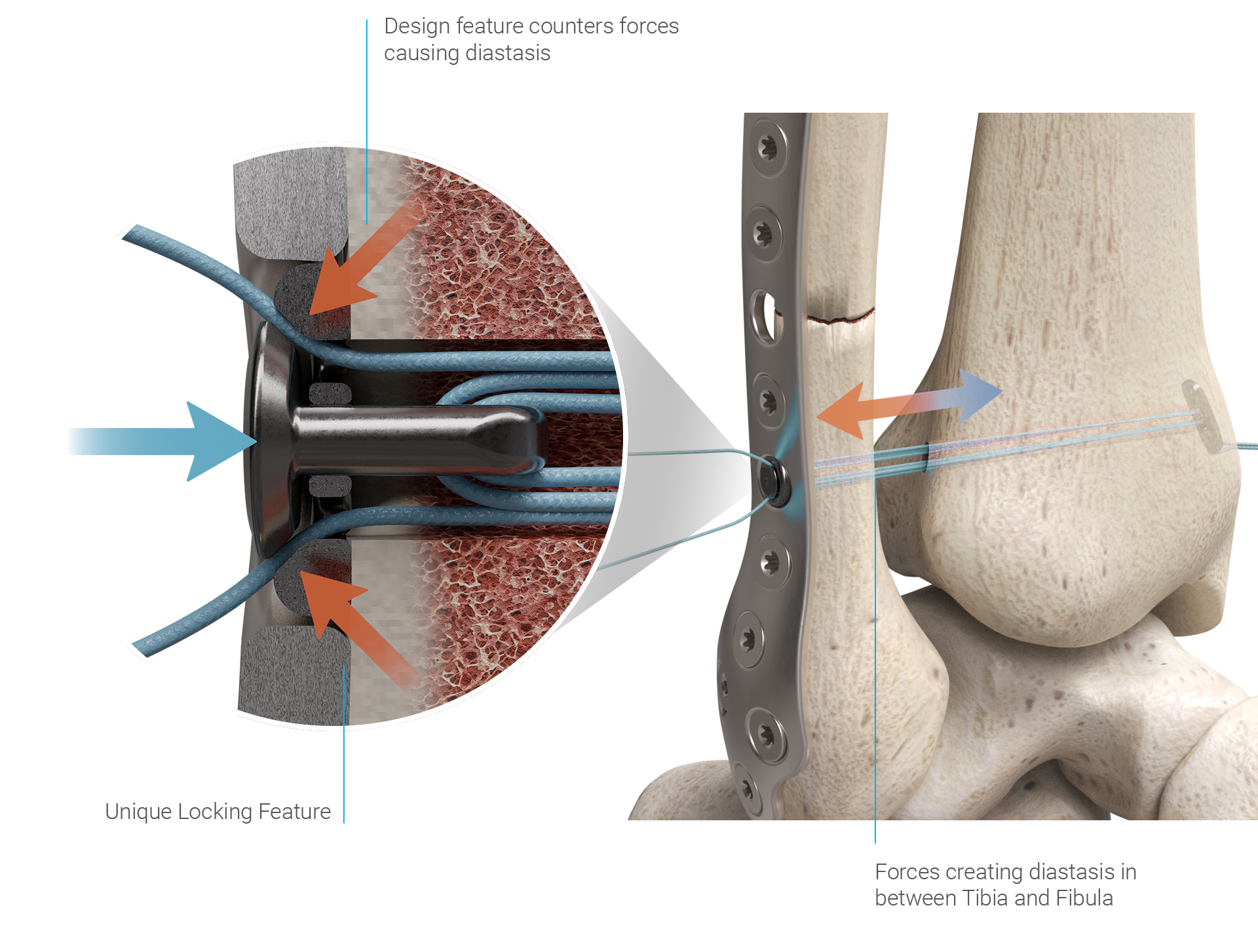 What makes it
revolutionary

?
Novel locking design to assist with graft tensioning
Knotless
Adjustable
Self-Locking
Non-Finger Trap design
Superior ultimate load-to-failure
Negligible elongation on cyclic loading
Can prevent loss of reduction/fixation
Prevents knot related complications
Potentially reduce creep failure
Graph 1 – Constrictor™ demonstrates superior fixation under cyclic loading than the market leader.
4500 cycles for the Dunamis device vs 1000 cycles for the market leader
Graph 2 – Substantial difference in load-to-failure is demonstrated.
Superior ultimate failure-to-load as compared to the market leader
Suture Fixation Redefined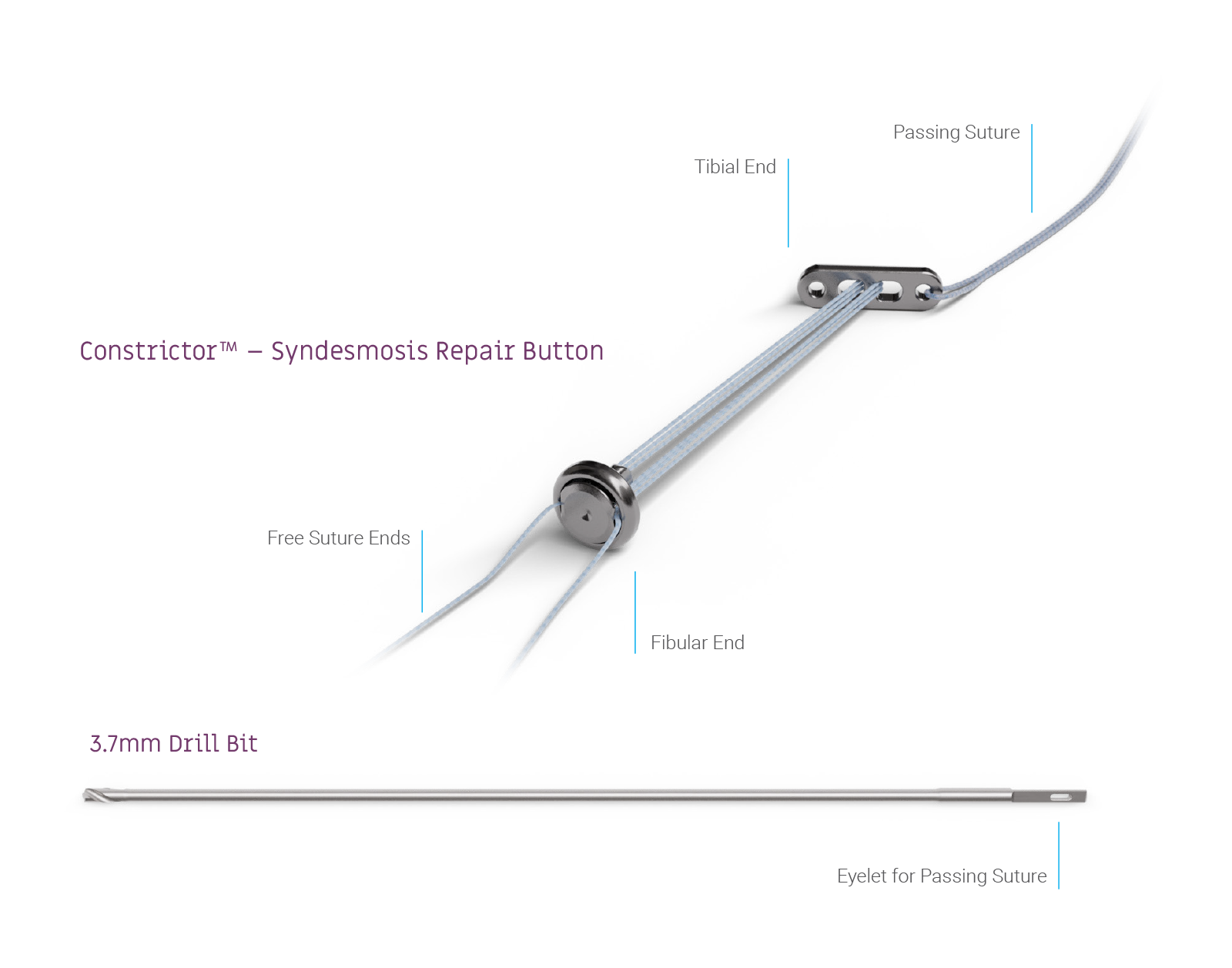 Constrictor™ Syndesmosis Repair Button
Constrictor™-Knotless Adjustable Button System for Syndesmosis Repair, Titanium
Syndesmosis Repair Implantation System, Titanium
Enter email for video access